Welcome to Celebration Church!
We exist to help people love, grow and serve. 
Our mission is achieved through our four foundational ministries: Prayer, Worship, Community, and the NowGeneration. 
Love
Luke 10:27 

New American Standard Bible
Grow
Grow Spiritually
Grow Relationally
Matthew 28:19 

New American Standard Bible
Serve
Matthew 5:16 

New American Standard Bible
Sam Belisle – Lead Pastor
Pastor Sam has committed his life to leading, developing, serving, and ministering to others.  He began his journey as a Youth Pastor serving in several churches where he developed successful ministries. After several years of youth ministry, God called him to serve as a Lead Pastor. He began his pastoral ministry in Virginia, and God led Him to Celebration in 1995. Pastor Sam is known as a caring and loving shepherd to those at Celebration, and also to those in the Roanoke Valley and beyond. He has dedicated nearly 30 years to training, developing and raising up people who serve in ministry. Pastor Sam's greatest desire is to win the lost to Christ and encourage people to grow in their relationship with God. His highest priority and joy in life is his family including his wife, Susan, son – Josh, daughter – Jennifer, and his grandkids.
Pastor Sam is an Ordained Bishop in the Church of God, Cleveland, TN.  He has a Bachelor's Degree in Biblical Studies from Lee University and a Master's Degree in Biblical Studies from the Master's Graduate School of Divinity, an affiliate of Trinity University.
Susan Belisle – Worship Pastor
Pastor Susan's heart's desire is to raise-up leaders, build alliances, and advance God's Kingdom. After working many years in the business world, God called Susan to a life of full-time ministry. She ministers both inside and outside of Celebration Church. Pastor Susan is a passionate worshiper and has the privilege of leading our worship ministry and raising-up worshipers at Celebration. She also provides oversight to our women's ministries. Outside the walls of Celebration, Pastor Susan ministers to women called to ministry through the organization she founded in 2017 – Called 2 Ministry. Her mandate is to encourage, equip, and empower women called to ministry. More than her love for ministry is Pastor Susan's love for her family. Some of Susan's favorite things include traveling, bike riding, and drinking herbal tea.
Pastor Susan is a credentialed minister with the Church of God, Cleveland, TN. She has a Bachelor's degree from Lee University and a Master's degree in Education and Human Development from The George Washington University.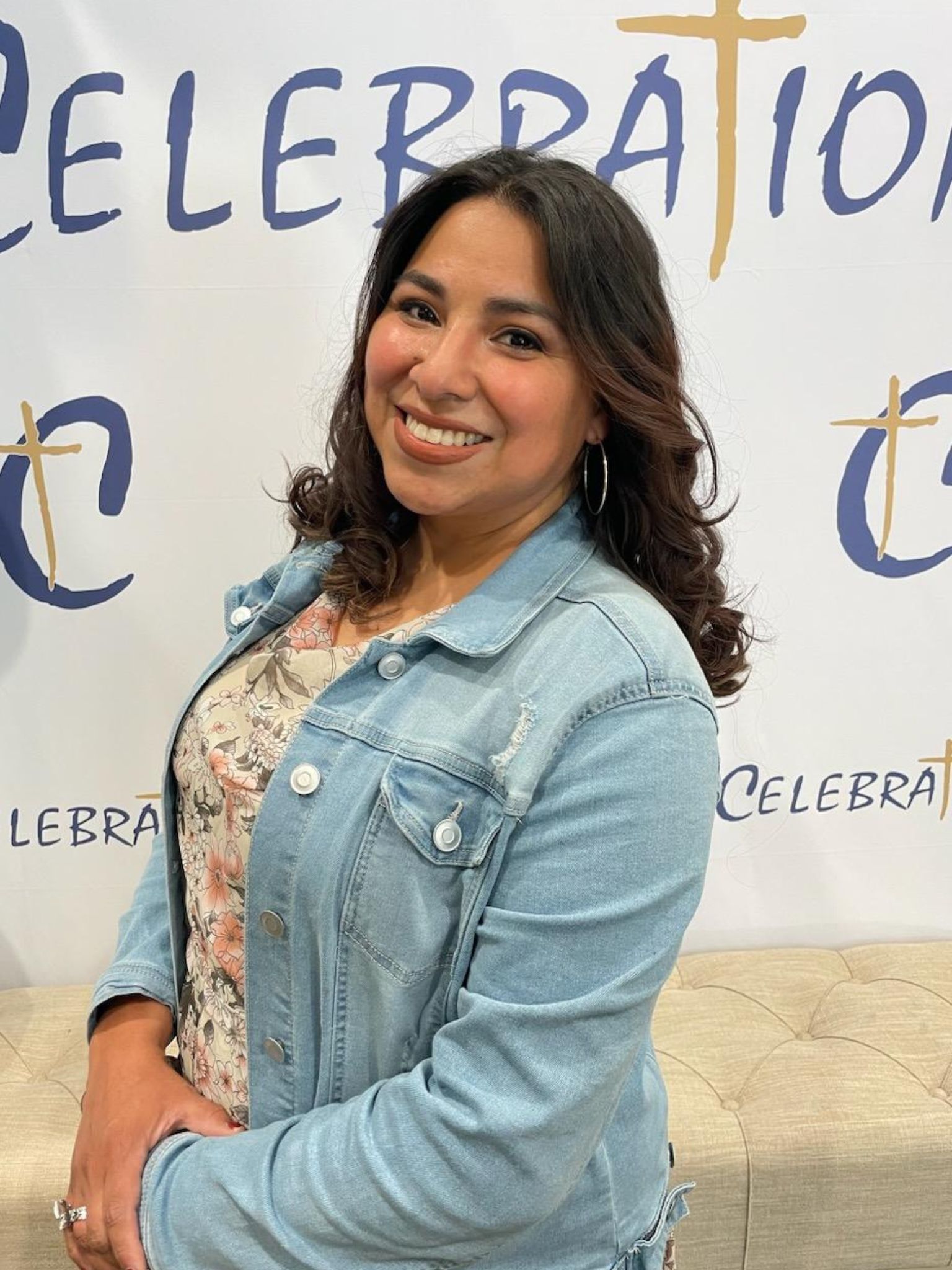 Maria  Morales-Acosta – Children's Pastor
Pastor Maria was raised in a Pastor's home and has a rich history of serving in the
local church in both Texas and Arizona. She began serving in children's ministry
when she was only nine years old and has a tremendous love and passion for
children. Pastor Maria has an extraordinary gifting to minister to children both
inside and outside the local church and has a heart for outreach and missions.
Most importantly, she is a passionate prayer warrior and worshipper.
Pastor Maria has completed the Calling and Ministry Seminar (CAMS) program
with the Church of God and will be testing for her Exhorter's License in 2023.
Additionally, she is pursuing a bachelor's degree with the University of Arizona.
Pastor Maria's husband, Joseph and daughter, Catalina serve alongside her in
Children's Ministry. They enjoy traveling and living life  with their German Shepherd,
Olive, and Husky, Oreo.
Yajaira Santiago-Col

ón 

– Ministry Assistant
Yajaira has a rich history of serving in ministry with her husband, Jonathan. They have served together in several church ministry roles. At Celebration, she supports our ministry staff in a number of different areas including NowGeneration, Women's Ministry, First Impressions, and our After School Program. Yajaira is also a gifted speaker and teacher.
Prior to her role at Celebration, Yajaira worked in a medical office and in the banking industry.She previously attended the Inter American University of Puerto Rico.
Yajaira is the proud mother of three Princesses – Thanaira, Yarian, and Ariana whom she loves spending time with. Her husky, Max, brings lots of enjoyment to her home, as well.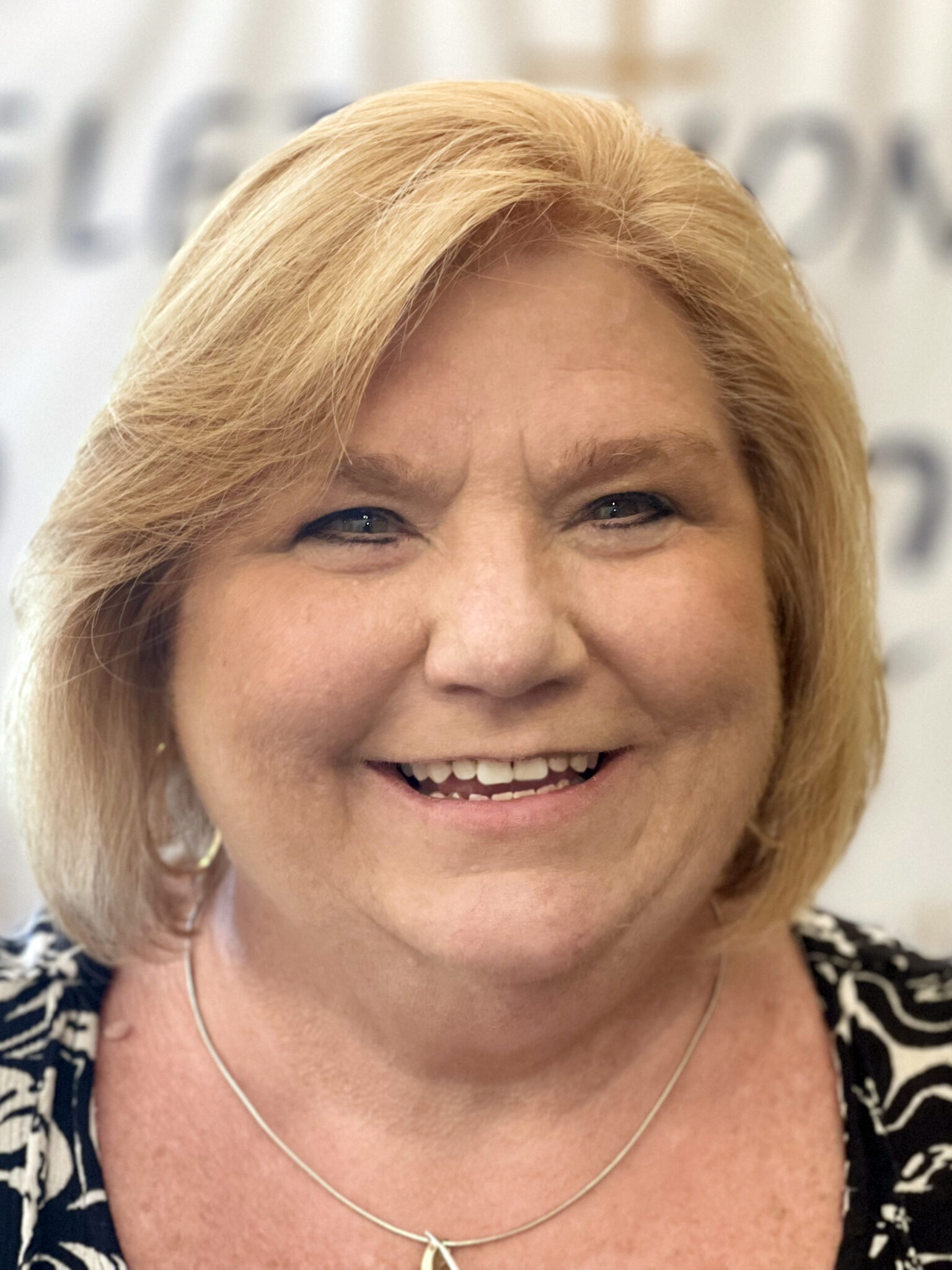 Phyllis Crum – Special Projects

Director
Phyllis has served more than 30 years in church ministry, and she brings a wealth of experience to our church ministry. Phyllis and her late husband, Ed, have been Children's Pastors, and Phyllis has also led women's ministry, sunday school and children's ministry.
At Celebration, Phyllis is the developer and manager of our church management software, has served in our Children's Ministry, led small groups and assists with other projects.
Prior to an early retirement from Norfolk  Southern, Phyllis was an IT Manager responsible for several key transportation projects. Outside of ministry, Phyllis enjoys traveling, entertaining, and reading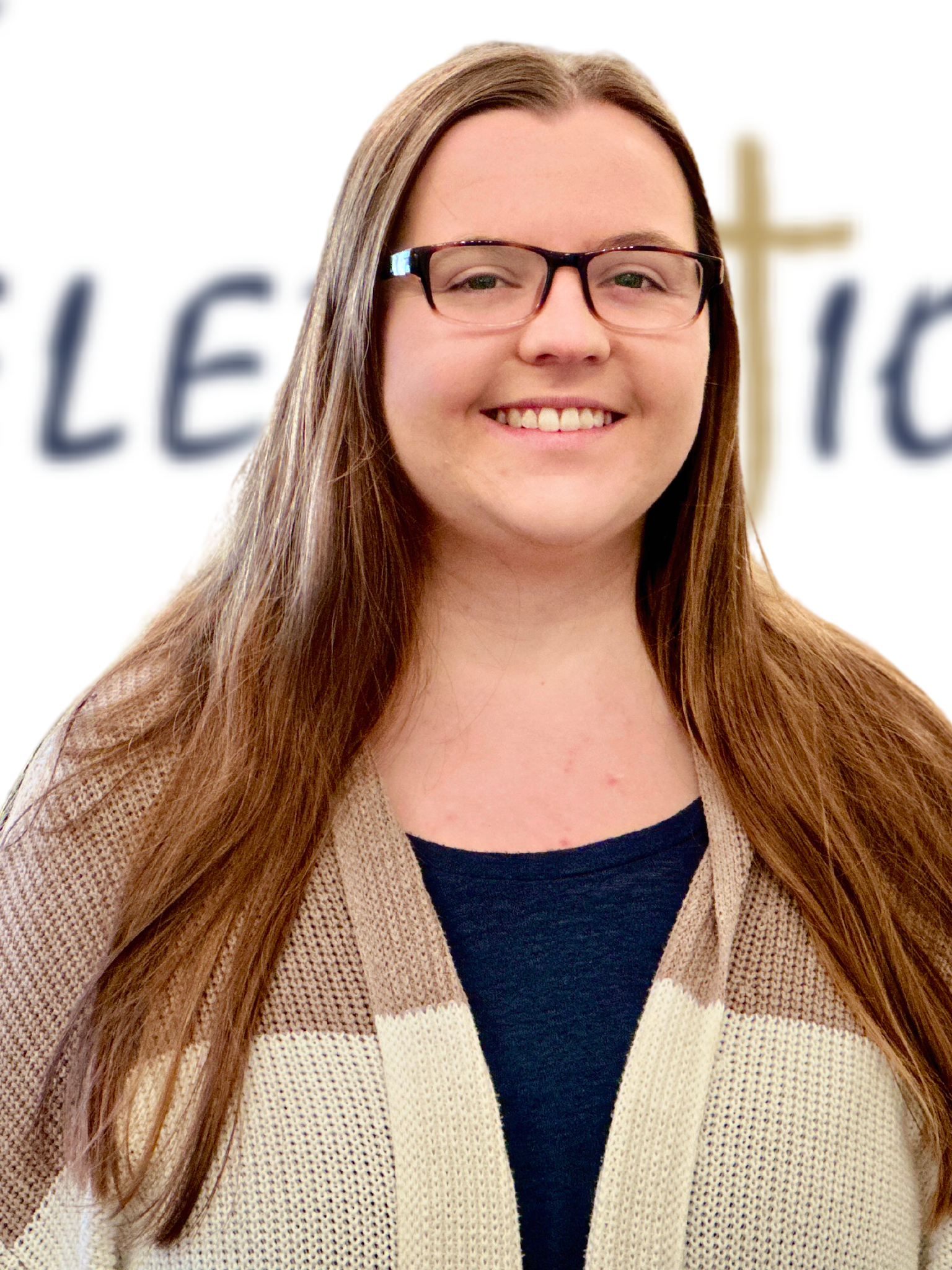 Bethany Powell 

– Administrative Assistant
Bethany was raised in a Pastor's home and has a heart for ministry and service. She provides administrative support for various ministries in our church. Beyond this role, Bethany is gifted in working with children and serve as a Lead Teacher for our After School and Camp programs with Celebrate KIDS!. She also serves in our preschool ministry at church.
Bethany attended Lee University in Cleveland, TN and received a bachelor's degree in Human Development in 2019. Prior to her ministry role at Celebration, Bethany worked in childcare.
In her spare time, she enjoys reading and watching her favorite television shows. 
Beliefs (What We Believe)
We believe in the verbal inspiration of the Bible.
We believe in one God eternally existing in three persons; namely, the Father, Son, and Holy Ghost.
We believe that Jesus Christ is the only begotten Son of the Father, conceived of the Holy Ghost, and born of the Virgin Mary. That Jesus was crucified, buried, and raised from the dead. That He ascended to heaven and is today at the right hand of the Father as the Intercessor.
We believe that all have sinned and come short of the glory of God and that repentance is commanded of God for all and necessary for forgiveness of sins.
We believe that justification, regeneration, and the new birth are wrought by faith in the blood of Jesus Christ.
We believe in sanctification subsequent to the new birth, through faith in the blood of Christ; through the Word, and by the Holy Ghost.
We believe in holiness to be God's standard of living for His people.
We believe in the baptism with the Holy Ghost subsequent to a clean heart.
We believe in speaking with other tongues as the Spirit gives utterance and that it is the initial evidence of the baptism of the Holy Ghost.
We believe in water baptism by immersion, and all who repent should be baptized in the name of the Father, and of the Son, and of the Holy Ghost.
We believe in divine healing is provided for all in the atonement.
We believe in the Lord's Supper and washing of the saints' feet.
We believe in the premillennial second coming of Jesus. First, to resurrect the righteous dead and to catch away the living saints to Him in the air. Second, to reign on the earth a thousand years.
We believe in the bodily resurrection; eternal life for the righteous, and eternal punishment for the wicked.
Celebration Church is a blend of many different generations, cultures, countries, and walks of life sharing one common theme: Worshipping God. Worship summarizes all that we do as we live for God, but on Sundays we express our worship to God together through music, prayer, reflection, giving, and by learning Biblical principles that help us grow in our faith and become stronger followers of Jesus.
Frequently Asked Questions
How Do I Get There?
We are located approximately 1.7 miles west off of 220 on Buck Mountain Rd.
What is Your Service Like?
In our services, you will experience passionate praise and intimate worship expressed through music, drama and dance. Our Pastor will share a relevant biblically-based message enriched with media & illustrations. There is a time of ministry and prayer. You will also have the opportunity to support the on-going work of God through giving.
Where Do My Kids Go?
Celebration makes reaching young people a priority. Children's ministry is available for infants through 5th grade on Sunday mornings and Wednesday nights. We also have a vibrant student ministry for children in grades 6 – 12. 
How Should I Dress When I Come?
Celebration invites anyone interested in hearing the message of God's grace, and does not require a certain type of dress to attend. You will find a wide variety of attire here.
What Is Celebration's Denomination?
Celebration is Pentecostal in our beliefs and is an affiliate of the Church Of God – Cleveland, TN.
What are your office hours?
Monday – Thursday (9am-4:30pm)
Worship Times
Sunday Senior Adult Study- 9:30am
Sunday Worship - 10:30am
Wednesday Night - 7:00pm