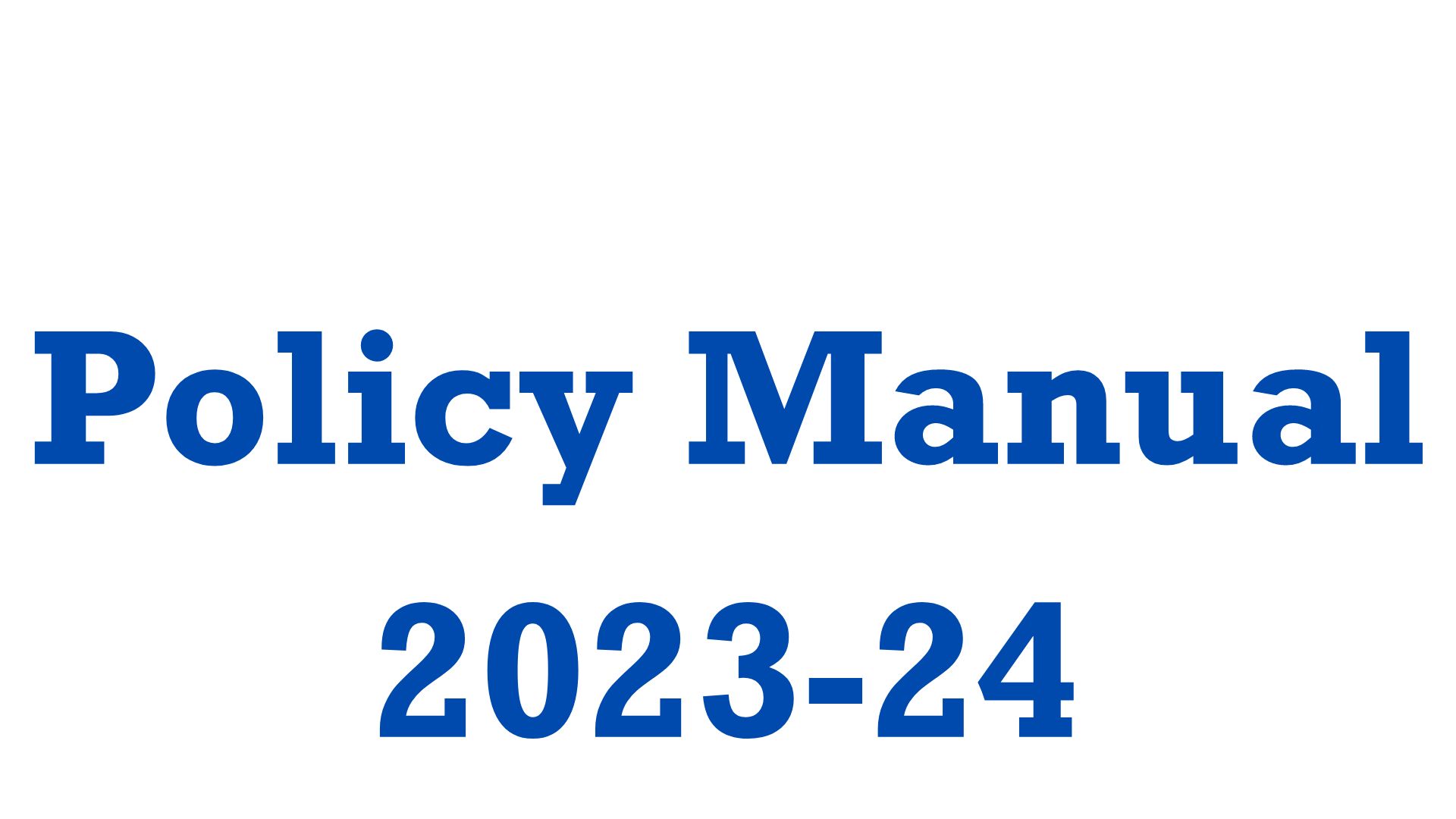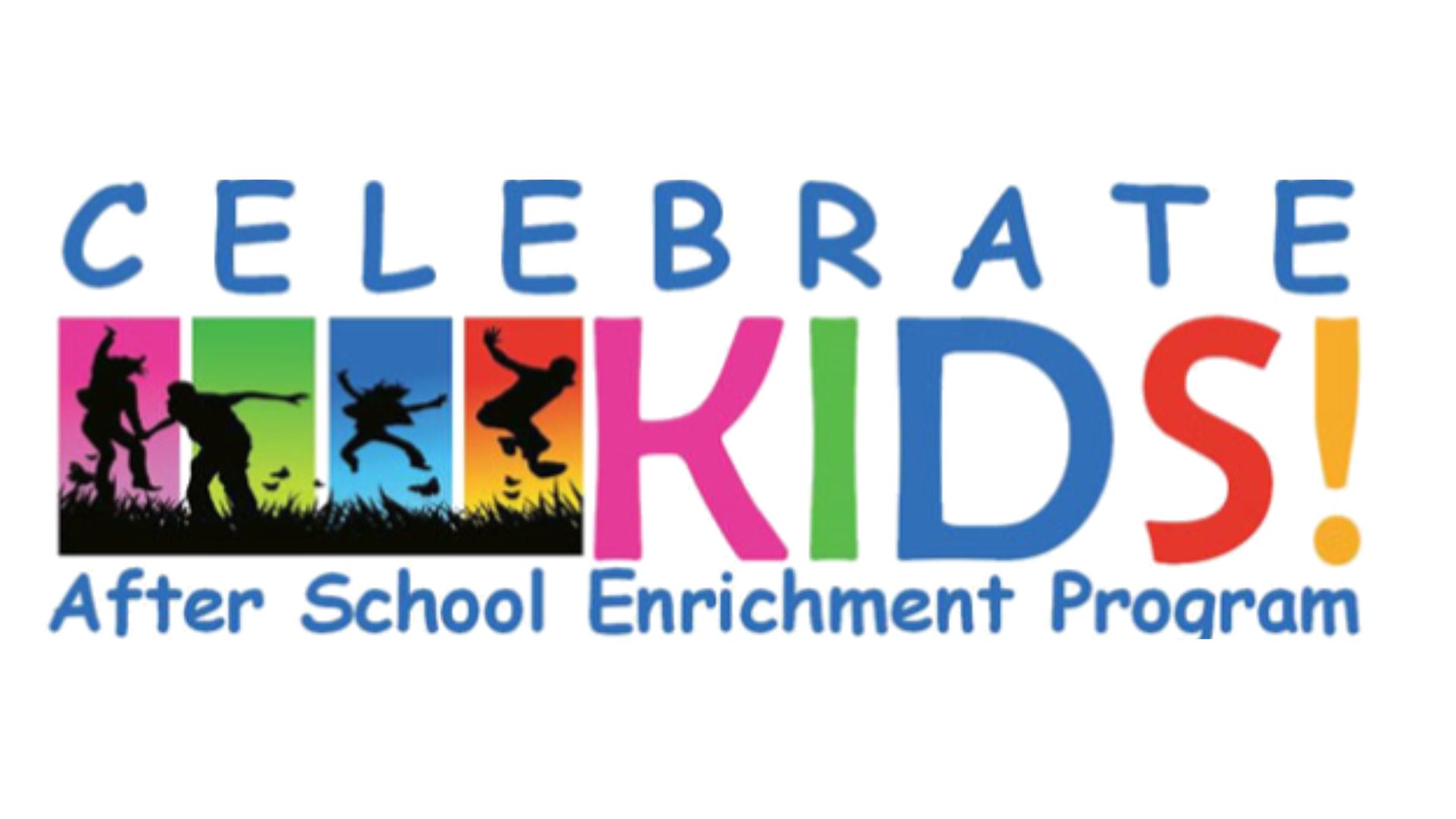 Welcome!

 
Thank you for entrusting your child to us. We look forward to meeting your child's physical, social, academic and spiritual needs through our high-quality, Christian-based after school program. We are confident your child will have a great time and receive excellent care during his or her time at Celebrate KIDS!
Our Mission
We exist to help people LOVE, GROW, and SERVE.
Our Program
Celebrate KIDS! is a faith-based after school enrichment program designed to meet the academic, physical, social, and spiritual needs of children in grades K through 6.  A K4 class will be available if there is adequate interest and a teacher is available.  We offer a high-quality program where children are loved and nurtured by experienced, mature staff who model Christ-like behavior and help children apply Biblical truths in a real and relevant way. A typical day includes homework assistance, a theme-based enrichment activity, an engaging Bible devotion, recreation, and a nutritious snack option.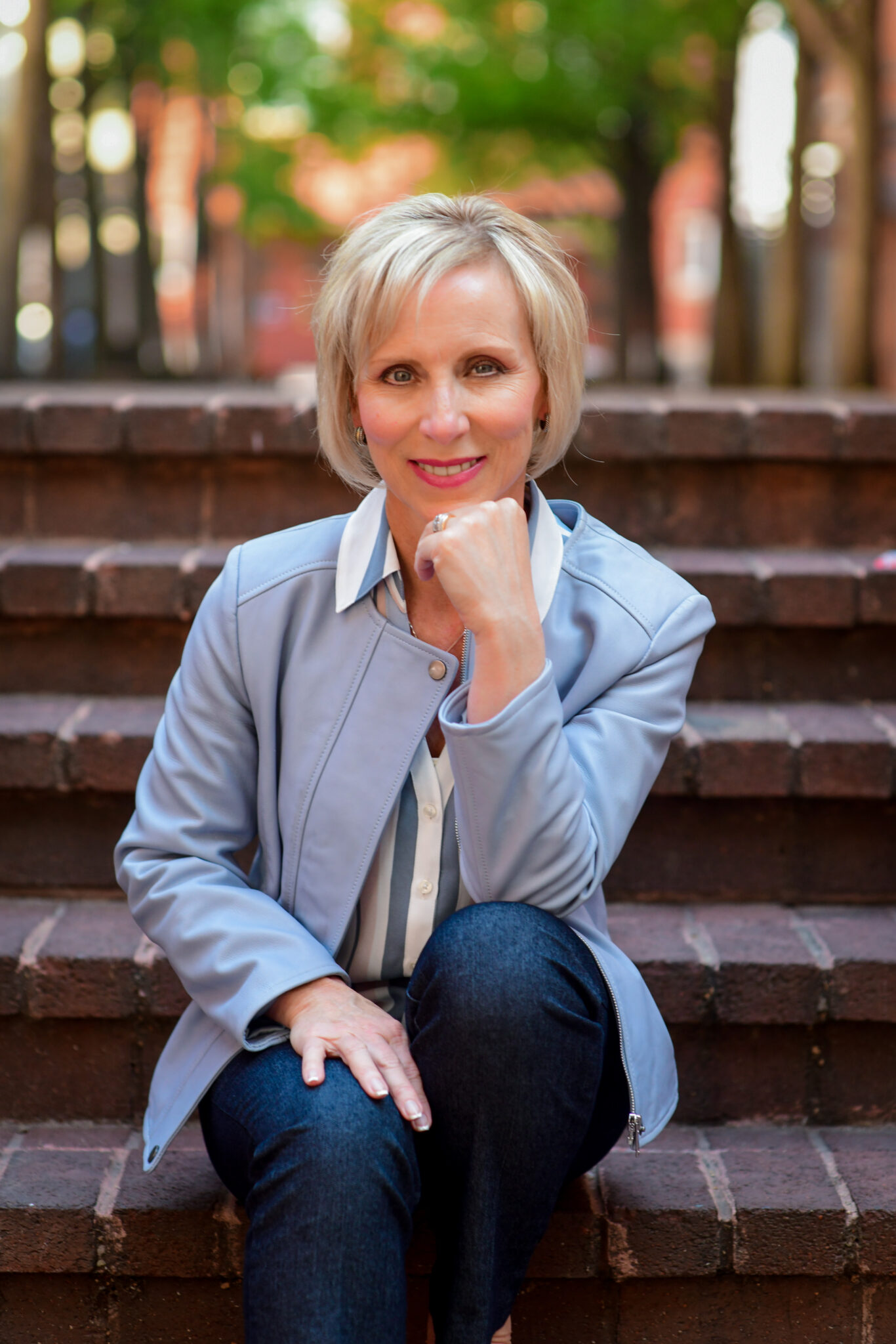 Meet our Administrator:  Susan Belisle
Susan is the founder of Celebrate KIDS! and she has served in a leadership role since its inception in 2014.  Susan has served at Celebration in several ministry roles including Children's Ministry since 2003.  Prior to her time at Celebration, Susan's business experience includes more than 25 years in management, human resources, training, and organizational development.  Susan has a Master's degree in Education and Human Development from The George Washington University.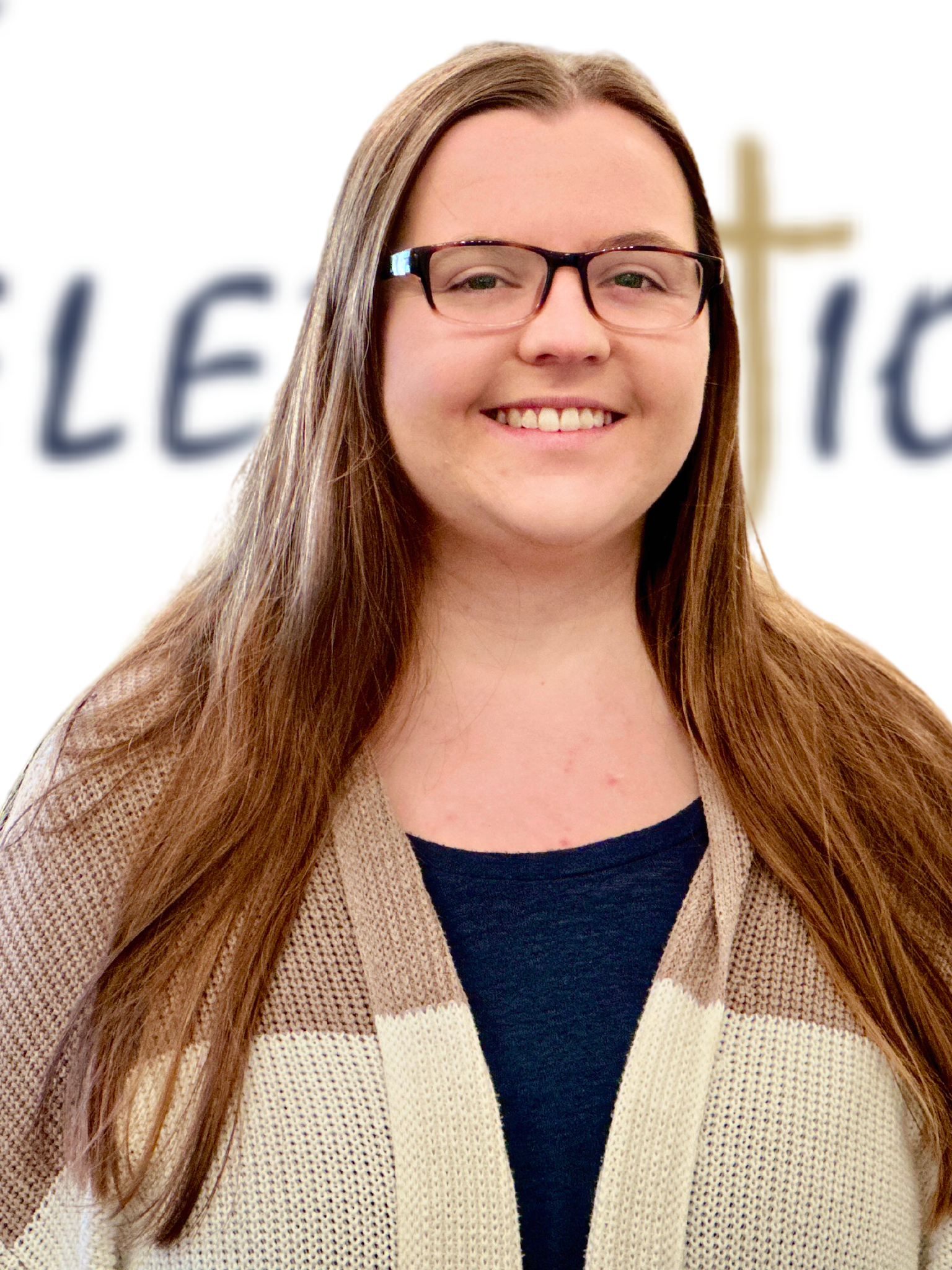 Meet our Coordinator:  Bethany Powell
Bethany has several years of experience working in childcare, and has served as a lead teacher with Celebrate KIDS! since 2021. She became our Coordinator in 2023.  Bethany also serves in our preschool ministry at Celebration Church, and also provides administrative support to our church.  Bethany attended Lee University in Cleveland, TN and received a bachelor's degree in Human Development in 2019.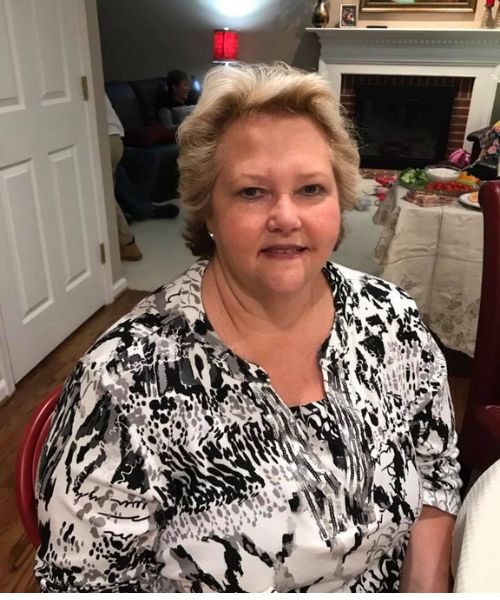 Meet our Bookkeeper:  Pam Kingery
Pam has been at Celebration Church since 1987.  She has served in a financial capacity for more than 30 years, and has been the bookkeeper for Celebrate KIDS! since 2019.  Prior to her time working at Celebrate KIDS!, Pam worked for Shenandoah Life Insurance Company.
Meet our Lead Teachers
The staff members at Celebrate KIDS! are well qualified to teach and care for your children. They have previous experience working with children in an educational or child care setting, have at least a high school diploma (some have more educational experience), have undergone background checks and received training based on DSS guidelines, certified in CPR, completed training in detecting child abuse, completed special driving training through insurance program, as well as, a strong desire to uphold and model Christian values in their daily interactions with the children.
Payment Information
Fees
New Student Registration Fee                $50 per Child        (Non-refundable)
Returning Student Registration Fee        $25 per Child       (Non-refundable)
Bi-annual Materials Fee (FT Students)    $25 per Semester  (Non-refundable)
Bi-Annual Materials Fee (PT Students)    $20 per Semester  (Non-refundable)
Activity Fee (Field Trips)                                   TBA
After School Care Tuition:  Elementary
Full-Time Tuition (4-5 days per week)     $85 per Week   ($75 Siblings)
Part-Time Tuition (3 days per week)       $70 per Week
Drop-in                                                         $30 per Day                                              
After School Care Tuition:  Middle School
Full-Time (4-5 days per week)                  $75 per week
Part-Time (3 days per week)                    $60 per week
Drop-in                                                        $30 per day
Full-Day Care Tuition:
Current Enrollees (FT & PT)                     $20 added to the daily rate.  (Plus field trip cost, if applicable.)
Drop-In                                                       $45 per day (Plus field trip cost, if applicable.)
Early Dismissal Fee:
Current Enrollees (FT & PT)                    $5 added to the daily rate for those that attend.
Drop-in                                                      $5 added to the daily rate for those that attend.
* A $10 off sibling discount applies to Full-Time students only.
* Late pick-up fee is $1 per minute after 6 pm closing.  Minimum late charge is $5.  Please notify us if you will be late.
* Tuition is NOT prorated for absences or shortened weeks due to inclement weather unless the program closes.
Payment Due Date
Payment is due on Monday for the current childcare week. We currently accept checks, money orders, or online payments. If tuition is not received by 6:00 Wednesday, a late payment fee in the amount of 10% of the unpaid balance will be added to accounts that have not been paid in full. 
Note:  Drop-ins must pay by 6pm on Friday of the current week to avoid a late charge.
Outstanding Accounts
Payment is due on Monday and is considered late if paid after Wednesday. Payment is late after Friday for Drop-ins. If an account remains unpaid for two weeks, the child will not be permitted to return on Monday of the following week. 
Returned Check Policy
All returned checks will receive a $30 NSF fee (includes bank fee). After a second returned check, we will only accept cash, money order or an online payment.  In both instances, repayment plus all fees must be paid within 5 business days of notification or the student will not be allowed to return until the account is current.
Vacations
Families with children enrolled Full-Time are permitted 5 days per school year without a tuition charge for students that begin in August. Students that begin after the start of the school year and before January 2 will be eligible for 3 days per school year.  Students that begin January 2nd through February 28th/29th are eligible for 2 days.  To qualify for this discount, the child must be enrolled for at least 30 days before vacation/sick time is used.  Students that begin March 1st or later are not eligible for any vacation/sick time.    If any additional vacation/sick time is taken, the full tuition amount will be applied.  Part-Time students are not granted any vacation time.   Notify our Bookkeeper when you want to use your vacation time.  Unused time does not carry over to the next year nor is it refunded.
Withdrawal
A two week notice is required prior to withdrawal.  Failure to provide the notice will result in payment for two weeks tuition being charged.  Available vacation time cannot be substituted for payment due when a two week notice is not given.
Schools We Serve
A Celebration Church van provides transportation for children who attend Cave Spring, Clearbrook, Green Valley and Penn Forest Elementary Schools.  A public school bus provides transportation for some Clearbrook Elementary students and all Cave Spring Middle students.
Hours of Operation
Monday—Friday
After School Hours:          2:30 pm  – 6:00 pm
Early Dismissal:                11:30 am  – 6:00 pm (12:50 for Middle School)
Full Days:                            7:00 am  –  6:00 pm
When schools close prior to 12:30 pm due to inclement weather, we will transport children from their respective schools to our facility unless the weather conditions are hazardous. 
Full-day care is available on inclement weather days, teacher workdays, and most holidays. Parents are responsible for sending a nut-free lunch on full days.
Calendar. Celebrate KIDS! follows the Roanoke County school calendar. The program will not operate on the following holidays: Labor Day, Thanksgiving Day and the day after, Christmas Week, New Year's Day, Good Friday, Memorial Day, and Independence Day.  In addition, we close the Friday following the last day of the school year (workday in preparation for summer camp).  We also close one day prior to the start of the new school year (workday in preparation for the school year).
Drop Ins
Drop-in care for after school, full days, and camps is available to any child in grades K-7 (Ages 5 – 12) who lives in the greater Roanoke area.  With a 24 hour notice, drop-ins are welcome to attend Celebrate KIDS! as long as space is available. When a 24-hour notice is not possible due to a last minute inclement weather closing, please contact the CKIDS! phone prior to dropping your child off to ensure that space is available. Drop-ins must be pre-registered and have all appropriate paperwork on file in order to utilize this service. 
Enrollment
Space is limited, so parents are encouraged to submit their enrollment application(s) as soon as possible. Drop-ins must be pre-registered and have all appropriate paperwork on file in order to utilize this service. A child will not be considered registered until the registration fee has been paid and all paperwork has been submitted.
The following forms must be completed and turned in prior to the first day of attendance:
Enrollment Application Packet

A copy of your child's immunization records

A copy of your child's birth certificate
Enrollment forms can be emailed to parents or are available for pick-up at Celebrate KIDS! Please contact the church office at 540-774-7711 or the CKIDS! cell phone at 540-797-7332 for more information
 Enrolling Students Must be Able to:
Use the restroom independently

Sit in a classroom independently

Follow instructions

Respond appropriately to instructions

Remain seated in church vans independently
Daily Schedule
Our daily schedule, Monday – Thursday, is designed to meet the academic, physical, social, and spiritual needs of the various age groups we serve.  Students will remain in their classrooms for snack, homework, and enrichment. Students will typically gather together for their daily devotion although sometimes they are conducted in each classroom. 
On "Fun Friday," children will enjoy games, our praise party, and free play in the recreation room, as well as a movie on the big screen to conclude their day.  Electronics are permitted with a parent's permission.
Homework
On Monday through Thursday, children are given between 35 – 50 minutes, depending on their school grade, to complete homework. All children are supervised and assisted as needed during this time period. Staff members will make every effort to check the accuracy of each child's work. However, this level of assistance is not always possible due to the length of the assignment or time constraints. Students may use their personal laptops for homework.  Some computers are available at CKIDS!  It is the parent's responsibility to check homework each night to ensure completion of homework/IXL time and accuracy.  If a child is picked up prior to 4:15, homework may not be completed.  Reading is required every day.  We have a library with a wide-array of school age books available.  If a child completes his or homework prior to the end of homework time, supplemental assignments are given utilizing Brain Quest workbooks and other educational materials.
Recreation
We believe children in grades K-7 should have several opportunities for physical activity. Therefore, we build in recreation time each and every day.
Enrichment
A theme-based enrichment activity is scheduled for Monday – Thursday. These engaging activities are designed to spark creativity and generate excitement!  Enrichment themes include, but are not limited to: Art, Science, Spanish, American Sign Language, Build It, Kid Fitness, Team Building, and Writing Workshop.
Chapel Service & Bible Devotion
Children participate in a large group chapel service each day during the school year. During this time, children participate in singing, God's word is shared, scripture memory is emphasized, and character-building is instilled into their daily lives. Devotion time also includes a time of prayer. During camps and full days, chapel or a daily devotion is included.
Snack
A snack is served shortly after children arrive at Celebrate KIDS! each afternoon. A healthy option such as fruits or vegetables is provided.  On full days, a morning and afternoon snack is served. Children can bring an extra snack, if desired, and are encouraged to bring their own water bottle.  It is imperative that parents notify us of any food allergies.
Discipline and Expectations for Behavior
Student Expectations
In order to encourage positive behavior and reduce negative behavior, Celebrate KIDS! uses a system of rewards and consequences. Positive behavior is encouraged through a "Character Counts" reward system.  On a daily basis, staff will emphasize the importance of trustworthiness, respect, responsibility, fairness, caring, and citizenship from a Christian perspective.  Children are also expected to follow the rules listed below:
Listen carefully.

Follow directions.

Work quietly. Do not disturb others who are working.

Respect others. Be kind with your words and actions.

Respect school and personal property.

Work and play safely.
Students will receive Character points for making good choices.  Periodically, students will purchase items or privileges with the "points" they have earned.
A warning system for negative behavior is implemented by the staff.  When a child makes a poor choice, he/she will be spoken to and warned verbally. If a child continues to make poor choices, he/she will receive a consequence such as a "time-out" or loss of privileges. If the Program Administrator determines that a formal write-up is needed due to the severity of the behavior, the behavior will be documented in the student's file.  Children who write will also fill out a Reflection Sheet which must be signed by the parent. Upon the second write-up within a week, the Program Administrator will request a conference with the parent to discuss the behavior and to develop a plan of action. If the child receives a third write-up within the same week, he/she will be suspended from the program for a designated amount of time. The Program Administrator will determine the length of the suspension, but it will likely range from three to five days.
Note: Certain behaviors may result in immediate pick-up by a parent/guardian, suspension or dismissal.
Suspension or Dismissal from Program
It is our desire to promote a safe and loving environment for all children and to put supports in place to deter negative behavior. For the safety and well-being of all children and staff, Celebrate KIDS! has a zero tolerance policy for the behaviors listed below. The Program Administrator reserves the right to immediately send a child home and/or suspend a child for up to one week if these behaviors occur or other equally severe behaviors occur. If a child's behavior does not improve after the child returns to the program, the Program Administrator reserves the right to dismiss the child from the program.  The child may also be dismissed from the program, regardless of previous suspension, if repeated attempts to correct a child's behavior do not bring about a change.
Zero Tolerance Behaviors:
Physical or Verbal Aggression Toward Other Children or Staff Members (hitting, punching, kicking, 

pushing, spitting, biting, scratching, cussing, threats)

Bullying (repeated pattern of intimidation through verbal aggression, physical aggression, or exclusion)

Willful, Repeated Refusal to Obey Rules

Willful Destruction of Church Property or Personal Property or Theft
The Program Administrator reserves the right to immediately dismiss a child for zero tolerance behaviors without prior consultation with a parent.
No refunds will be issued to tuition if a child is suspended or dismissed from the program.
*Destruction of property will result in the parent being charged for replacement or repair including labor.
Standard Protocol
Absences
If your child will be absent from the after school program on a particular day, it is imperative that we receive a call or text prior to 12:00 pm (regular hours) and 9:00 am (early dismissal day) on the day of the absence. If your child will not attend a full day, notify CKIDS! by 8:30 am.  You may reach us at 540-797-7332 or call the church office at  540-774-7711. If the call is directed to voicemail, please leave a detailed message with your child's name and the date of his/her absence.  NOTE:  We DO NOT prorate tuition for absences.
Pick-Up
A parent, guardian, or other adult listed in the enrollment paperwork must sign a child out at the end of the day.

A key fob is issued to the parents and allows entry into our facility from 3:45 – 6:00 pm on school days and 7:00 – 9:00 am and 3:45 – 6:00 pm on full days. A $10 fee is issued for lost key fobs or those that are not returned. 

A photo ID will be required by Celebrate KIDS! staff when the child is signed out by a non-parent/guardian for the first time.
A parent or guardian MUST text the CKIDS! phone of any changes in person(s) picking up their child.

If a staff member does not recognize a parent or guardian, a photo ID will be requested.
Accident and Injury
If a child is injured while in our care, an Accident Report will be filled out and given to the parent at the end of the day. The report will include a description of the injury and any first aid that was administered. In the event of a serious injury, a parent will be notified immediately. If a parent cannot be reached, an emergency contact will be called.
Health Care and Disease Prevention
Immunizations: Child physicals and immunization records are required for enrollment. If a child does not have current immunizations, he/she cannot enroll in the program.
Sickness: If a child becomes ill while attending Celebrate KIDS!, the Teacher and Administrator will assess the child and determine whether or not the child's parent needs to be contacted. Parents will need to pick up their child if any of the following symptoms are present: vomiting, fever at or above 100 degrees, diarrhea, severe coughing, unidentified rash, draining, mucus or red eyes or lice. Children are required to be fever free and symptom free for 24 hours before returning to Celebrate KIDS!
Diseases such as pink eye, strep throat, sinus infection, respiratory infection and other bacterial infection require children to be on an antibiotic for no less than 2 doses before returning to CKiDS!.
Please notify the Administrator if your child is diagnosed with any contagious illness.  Parents are notified of any serious illness or cases of lice in their child's class.
Lice: Children with lice (eggs or live bugs) are NOT permitted to attend CKIDS!  Parents will need to pick their child up immediately if it is discovered the child has lice. Children with head lice must be treated and completely free of eggs (nits) and live bugs before returning to CKIDS!.  The child must be checked by the Administrator at the time of drop off before entering the classroom. 
Emergency Evacuation Procedures
In the event of a fire or other building emergency, children will exit the building according to the Celebrate KIDS! fire evacuation plan. On the evacuation plan, designated exits are clearly marked. Note:  Fire drills occur monthly. In the event of a tornado warning, children will go to the ground level of the church and will remain in a crouched position in the hallway of the children's education wing. In the event of a tornado watch, children will remain indoors in the Celebrate KIDS! area and staff will monitor weather reports from local media outlets. Celebrate KIDS! also practices an annual Lock-Down drill.
Medications
No over-the-counter or prescription medications (oral and topical) are dispensed by Celebrate KIDS! staff or stored at the program site.   Also, it is parents' responsibility to provide sun block for their child.
Inclement Weather
On inclement weather days, Celebrate KIDS! will operate on a full-day schedule unless otherwise stated. If weather conditions create a dangerous traveling situation, we will close for the day. Celebrate KIDS! will, first, post closures on our Celebrate KIDS! Facebook page. Then, we will text parents directly. Please allow us adequate time to respond to closings before contacting us. 
When schools close early due to inclement weather, we will pick up children at their respective schools and transport them to our facility.  If road conditions are too dangerous to transport children to our facility from their schools, we will contact parents and post this notice on our Celebrate KIDS! Facebook page. 
Should the weather become increasingly dangerous, we will text parents and post an early closing on our Celebrate KIDS! Facebook page. 
FULL DAYS & CAMPS
Full Day Sign up Policy
Students need to sign up no later than the Wednesday of the preceding week.

If there is a change in your schedule, it must be made by the Thursday of the preceding week for scheduling purposes.

If you sign up and do not show, you will be charged a $10 cancellation fee.

Only those students who are signed up by said date will be permitted to attend.

Last minute addition to the roster must be authorized by the Program Administrator ahead of time.
OUR CAMPS
Spring and Winter Camp
CKIDS! provides a spring and winter camp for our spring and winter break students.  We model camps after our summer camps with themes, activities, morning enrichment workshops, academic learning centers, daily chapel/devotions, and field trips.  
Summer Camp
Our summer camps begin the first full week of summer break. Parents have the freedom to choose all camp weeks or to just select those camps which meet the needs of your family. Our camps are designed around various themes which are incorporated into our games, activities, crafts, enrichments, devotions, and field trips. Field trip days are typically on Tuesdays and Thursdays unless otherwise indicated.  Park trips are typically on Wednesday and Friday.  A field trip and park schedule is published each summer.  Our camps also include academic learning centers with the purpose of helping students retain information learned during the school year and prepare for the upcoming school year. 
**Tuition for the week is published in the brochure prior to respective camp; this cost includes snacks, activities, and field trip costs. Siblings receive a discounted rate.
Camp Sign Up
Select the desired camp weeks.

Secure each week of camp with a deposit. ($25 per child, per camp)

Deposits are applied to weekly tuition and are non-refundable and non-transferrable.
Camps must be paid in full by Friday of the previous week in order to attend camp.

Last minute additions to the roster must be authorized by the Program Administrator ahead of time
What Should We Bring?
Students should bring appropriate clothes for the weather and swimming attire including a towel when appropriate. Bikinis are not permitted.

Comfy shoes for play. Tennis shoes preferred.

A NUT-FREE lunch. We provide a morning and afternoon snack.

Water bottle and sunscreen.

Electronics (Optional) Permitted in the morning and during the end-of-day movie.

Spending money for field trips (Optional)
NOTE:  Parents are encouraged to label all items.
Attire
Modest and safe attire is required at all times. Please make note of the following guidelines:
Shorts and skirts should be no shorter than 5 inches from the top of the knee.

Sleeveless shirts are allowed; however, shoulder straps must be a minimum of 3" in width.

Shirts with spaghetti straps are not allowed.

Note: Athletic shoes must be worn during recreation.
Babysitting
Parents that desire to hire a CKIDS! staff member for personal babysitting must complete a childcare release form.  Families agree to hold Celebrate KIDS! and Celebration Church of God harmless for any harm that your child may experience while under the care of a staff member.
Licensure
PUBLIC DISCLOSURE STATEMENT:  The code of Virginia, Section 63.2-1716 allows childcare centers operated by religious institutions the opportunity to file for an exemption from licensure by meeting documentation and other requirements specified within the religious exemption law.  The statements below have been prepared and distributed to meet the requirements of the religious exemption law. 
RELIGIOUS EXEMPTION:  In compliance with the Code of Virginia, Section 63.2-1716, this center is religiously exempt from licensure and is classified as a "religiously exempt child care center."   
Celebrate KIDS! is a religiously exempt child care center, but is certified through the State of Virginia.  the center undergoes inspection from the Virginia Department of Education, Roanoke County Health Department and Fire Marshall at least once a year.   and is not subject to licensure by the Department of Social Services. However, religiously exempt child care centers must adhere to strict guidelines and procedures set by the Department of Social Services.
Celebrate KIDS! receives an annual health inspection and fire safety inspection. At least one CPR and First Aid certified staff member is on duty at all times. All employees and non-parent volunteers must receive criminal and child abuse background checks. Staff and volunteers are certified annually by a practicing physician or nurse practitioner to be free from any disability which would prevent them from caring for children. All staff must receive training in order to recognize the signs of child abuse and neglect.
Our Facilities
Celebrate KIDS! operates in our church's beautifully decorated Children's Ministry, Youth, and Children's Educational Wing which covers more than 10,000 square feet. These areas include:
Classrooms for homework, devotion, and enrichment

A large assembly room for performing arts, movies, center activities, and recreation

A smaller room that contains our children's library

Information center and payment kiosk
Liability Insurance
Our after school program is covered by public liability insurance, which protects each child and staff member in the event that someone brings suit for personal or bodily harm suffered during the operation of the center as a result of negligence.
You are Invited!
Senior Pastor, Sam Belisle, would like to extend an invitation for your family to join us at Celebration Church for our worship service and children's activities and events.  Special events are publicized on the TV monitor in our reception area. 
Sunday Morning Worship Service         10:30 am
Sunday Kids Church with Pastor Maria  10:30 am
Wednesday Adult Bible Studies              7:00 pm
Wednesday Children's Classes               7:00 pm
Wednesday 5th & 6th Grade Group       7:00 pm
Wednesday Youth (7th – 12th) Group    7:00 pm
Visit us at www.celebrationcog.org to learn more about our church, our ministry team, and for a complete listing of our ministry opportunities
LOVE…GROW…SERVE
Celebrate

 

K

I

DS

!



4429 Buck Mountain Road
Roanoke VA 24018
540-797-7332 (Mobile)
540-774-7711 (Office)
www.ckidsnow@gmail.com